Welcome to the DFS Army NBA 1st look article. In this article, I'll try to give you a quick glance at the NBA slate each morning.
I'll go over some of the Vegas info and some of the Injury situations we're monitoring throughout the league.
Now is the time to get on board and join a great community that is driven to help you improve your DFS Game!
Use Coupon Code – DRS – to save 20% !!!
Our DFS Army VIP Members  get access to
💥 Research stations 💥 Domination Station Optimizer 💥 VIP Articles 💥 One on One Coaching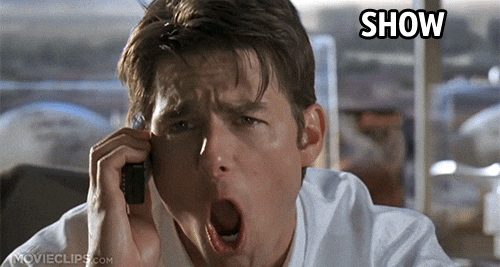 ---
NBA Slate Preview January 22nd
Sacramento Kings 108.8 at Toronto Raptors 119.8
Vegas TOR -11.0 Total 228.5
Portland Trail Blazers 111.3 at Oklahoma City Thunder 116.8
Vegas OKC -5.5 Total 228
Los Angeles Clippers at Dallas Mavericks
Vegas TBD Total TBD
Minnesota Timberwolves 117.3 at Phoenix Suns 111.3
Vegas MIN 6.0 Total 228.5
The NBA Research Station is my #1 source for research every single day and is one of the VIP Only tools our members have access to daily. The info in the NBA ReSearch Station includes today's 📊 DFS Army Projection, Adjusted DVP matchups and much more. This tool will cut your daily research time in half. If you're familiar with Myself and Ben you already know the time we've put into the "Sheets" and we're extremely happy to provide them as apart of your DFS Army VIP Membership this year.
💥 Top Pace up matchups
Pace Up team in BOLD
Portland Trail Blazers vs Oklahoma City Thunder + 4.2
Toronto Raptors vs Sacramento Kings + 3.5
Dallas Mavericks vs L.A. Clippers + 1.5
Phoenix Suns vs Minnesota Timberwolves + 0.8
💥 Worst Defenses to attack on tonight's slate
Ranked by Team Defensive Efficiency – Bad defensive team in BOLD

Minnesota Timberwolves vs Phoenix Suns – 27th
Toronto Raptors vs Sacramento Kings – 24th
Dallas Mavericks vs L.A. Clippers – 22nd
Phoenix Suns vs Minnesota Timberwolves – 20th
---
---
Myself and Ben are super stoked to the DFS Army team now. Kevin and the guys are the Army have given us a great promo code to pass along to you all coming over from DailyRotoSharks. This promo is exclusive to you all through myself and Ben so highly suggest you take advantage of it.
Enter the Coupon Code – DRS – at the Checkout screen and you'll save 20% on your DFS Army Membership FOR LIFE!!!
A DFS Army VIP Membership gets you access to everything on the site.
1 price gets your all access to:
NBA Sheets (Research Station) + NFL, NHL, PGA, MLB and Nascar Research Stations
All Articles, for all sports
Exclusive VIP Only DFS Army Chat with all our Members and 40+ DFS Coaches
Domination Station Optimizer with the best projections in the industry
This truly is the best value in the entire DFS Industry. We're very excited about this move and hope you all find your way over to www.DFSArmy.com soon.
---
---
💥 We will have more detailed breakdowns and analysis today in our VIP ONLY Members area.
DAL – Dennis Smith Jr – Probable
LAC – Lou Williams – Questionable
LAC – Danilo Gallinari – OUT
PHO – Richaun Holmes – Questionable
PHO – DeAndre Ayton – Doubtful
Small slate today so not a ton of news early. I'm sure we'll get more news coming in later in the day, don't worry though because we will let you know exactly who is out and exactly who benefits when news hits.
Here is an example of the type of breakdown our VIP Members when NBA news starts to drop.
---
Our NBA Domination Station lineup optimizer is Powered by DFS Army proprietary projections. The Domination Station will help you create 150 of the highest projected lineups in a matter of minutes. With features that allow you to Like 😀 Love 😍 or Dislike 😡 a player you can create a fully unique pool of players to generate your lineups from every day. Combine the power of the Domination Station with our VIP Only Articles and the NBA Research Staion to really take your game to the next level.