Welcome to the DFS Army NBA 1st look article. In this article, I'll try to give you a quick glance at the NBA slate each morning.
I'll go over some of the Vegas info and some of the Injury situations we're monitoring throughout the league.
💥 TODAY IS FREEBIE FRIDAY! COME CHECK OUT THE NBA RESEARCH STATIONS FOR FREE!!! 💥
The NBA Research Station is my #1 source for research every single day and is one of the VIP Only tools our members have access to daily. The info in the NBA ReSearch Station includes today's 📊 DFS Army Projection, Adjusted DVP matchups and much more. This tool will cut your daily research time in half. If you're familiar with Myself and Ben you already know the time we've put into the "Sheets" and we're extremely happy to provide them as apart of your DFS Army VIP Membership this year.
---
NBA Slate Preview January 25th
Washington Wizards 107 at Orlando Magic 111
Vegas ORL -4.0 Total 218
New York Knicks 107 at Brooklyn Nets 117
Vegas BKN -10.0 Total 224
Miami Heat 109.3 at Cleveland Cavaliers 100.8
Vegas MIA 8.5 Total 210
Los Angeles Clippers at Chicago Bulls
Vegas TBD Total TBD
Toronto Raptors 115.3 at Houston Rockets 112.8
Vegas TOR 2.5 Total 228
Sacramento Kings at Memphis Grizzlies
Vegas TBD Total TBD
Detroit Pistons at Dallas Mavericks
Vegas TBD Total TBD
Charlotte Hornets 108.8 at Milwaukee Bucks 119.8
Vegas MIL -11.0 Total 228.5
Phoenix Suns at Denver Nuggets
Vegas TBD Total TBD
Minnesota Timberwolves 106 at Utah Jazz 116
Vegas UTA -10.0 Total 222
Now is the time to get on board and join a great community that is driven to help you improve your DFS Game!
Use Coupon Code – DRS – to save 20% !!!
Our DFS Army VIP Members  get access to
💥 Research stations 💥 Domination Station Optimizer 💥 VIP Articles 💥 One on One Coaching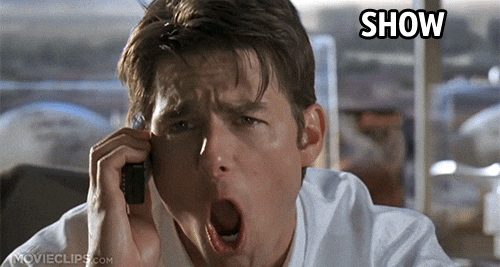 💥 Top 5 Pace up matchups
Pace Up team in BOLD
Memphis Grizzlies vs Sacramento Kings + 7.8
Orlando Magic vs Washington Wizards + 4.1
Chicago Bulls vs L.A. Clippers + 3
Charlotte Hornets vs Milwaukee Bucks + 2.8
Denver Nuggets vs Phoenix Suns + 2.8
💥 Worst Defenses to attack on tonight's slate
Ranked by Team Defensive Efficiency – Bad defensive team in BOLD

Brooklyn Nets vs New York Knicks – 30th
Miami Heat vs Cleveland Cavaliers – 28th
Denver Nuggets vs Phoenix Suns – 27th
Orlando Magic vs Washington Wizards – 26th
Memphis Grizzlies vs Sacramento Kings – 25th
---
---
Myself and Ben are super stoked to the DFS Army team now. Kevin and the guys are the Army have given us a great promo code to pass along to you all coming over from DailyRotoSharks. This promo is exclusive to you all through myself and Ben so highly suggest you take advantage of it.
Enter the Coupon Code – DRS – at the Checkout screen and you'll save 20% on your DFS Army Membership FOR LIFE!!!
A DFS Army VIP Membership gets you access to everything on the site.
1 price gets your all access to:
NBA Sheets (Research Station) + NFL, NHL, PGA, MLB and Nascar Research Stations
All Articles, for all sports
Exclusive VIP Only DFS Army Chat with all our Members and 40+ DFS Coaches
Domination Station Optimizer with the best projections in the industry
This truly is the best value in the entire DFS Industry. We're very excited about this move and hope you all find your way over to www.DFSArmy.com soon.
---
---
💥 We will have more detailed breakdowns and analysis today in our VIP ONLY Members area.
BKN – Jared Dudley – OUT
BKN – Rondae Hollis Jefferson – Questionable
BKN – Spencer Dinwiddie – Questionable
CLE – Tristan Thompson – OUT
DET – Ish Smith – Doubtful
LAC – Danillo Gallinari – OUT
MIN – Tyus Jones – Doubtful
MIN – Derrick Rose – Doubtful
MIN – Jeff Teague – Questionable
PHO – Richaun Holmes – Questionable
PHO – De'Anthony Melton – Doubtful
PHO – TJ Warren – OUT
PHO – DeAndre Ayton – Questionable
Huge Friday slate today but, don't worry we will break down all of these situations and will let you know exactly who is out and exactly who benefits when news hits.
Here is an example of the type of breakdown our VIP Members when NBA news starts to drop.
---
Our NBA Domination Station lineup optimizer is Powered by DFS Army proprietary projections. The Domination Station will help you create 150 of the highest projected lineups in a matter of minutes. With features that allow you to Like 😀 Love 😍 or Dislike 😡 a player you can create a fully unique pool of players to generate your lineups from every day. Combine the power of the Domination Station with our VIP Only Articles and the NBA Research Staion to really take your game to the next level.